The Need For Speed
Hier se tenait la cinquième édition de la conférence organisée par dalibo, où des intervenants extérieurs sont régulièrement invités. Le thème hier était à la fois clair et très vaste : la performance.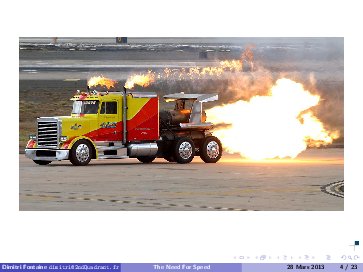 J'ai eu le plaisir de réaliser une présentation intitulée « The Need for Speed » dans laquelle on replace l'effort d'optimisation dans son contexte métier, afin de faire une étude des coûts et bénéfices et de savoir non seulement à quoi s'attendre mais aussi quand s'arrêter.
Merci à dalibo pour cette conférence !