See also my blog articles Prêt pour CHAR(11) ?, Back From CHAR(11) and De retour de CHAR(11).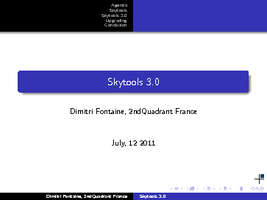 Deploying Skytools 3.0
Skytools 3.0 has been recently released. Talk will cover What is Skytools and Why would you want to upgrade? Plus deployment experience, direct from the packager of this software project.